Back Office & Operational Excellence
14th - 16th of March 2023, Barcelona
Join us In-Person or Online
2 DAYS CONFERENCE + WORKSHOP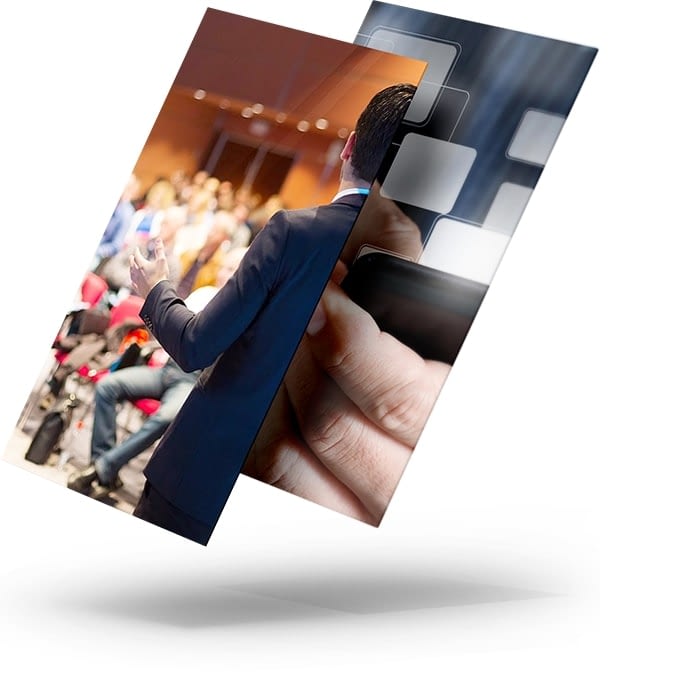 We are excited to inviting you at our upcoming 2nd Annual Global Back Office and Operational Excellence Banking Summit that will take place in Barcelona this coming March. This summit will equip professionals from banking industry with the appropriate strategies to stay up to date with back office and operational strategies that some of the industry leaders are implementing and using these days. 
Participants can explore a broad range of current and future trends via the round table discussion and interactive panel discussion, case studies etc. The summit is a strategic platform which is designed for information exchange and networking with top experts from all across the globe.
We will be looking forward to meeting you at our event!
CROs, CEOs, CFOs, COOs, VPs, MDs, Global Heads, Directors, Department Heads and International Managers from Banking industry involved in:
Back Office
Operations
Process Management
Operational Excellence
Shared Services
Outsourcing
Information
Technology
IT Management
Workforce Optimization
Process Improvement
Clearing & Settlement
Human Resources
Strategic Planning
Business Performance 
Development
Administration
Payment systems
Organization Department
Derivatives Operations
BPM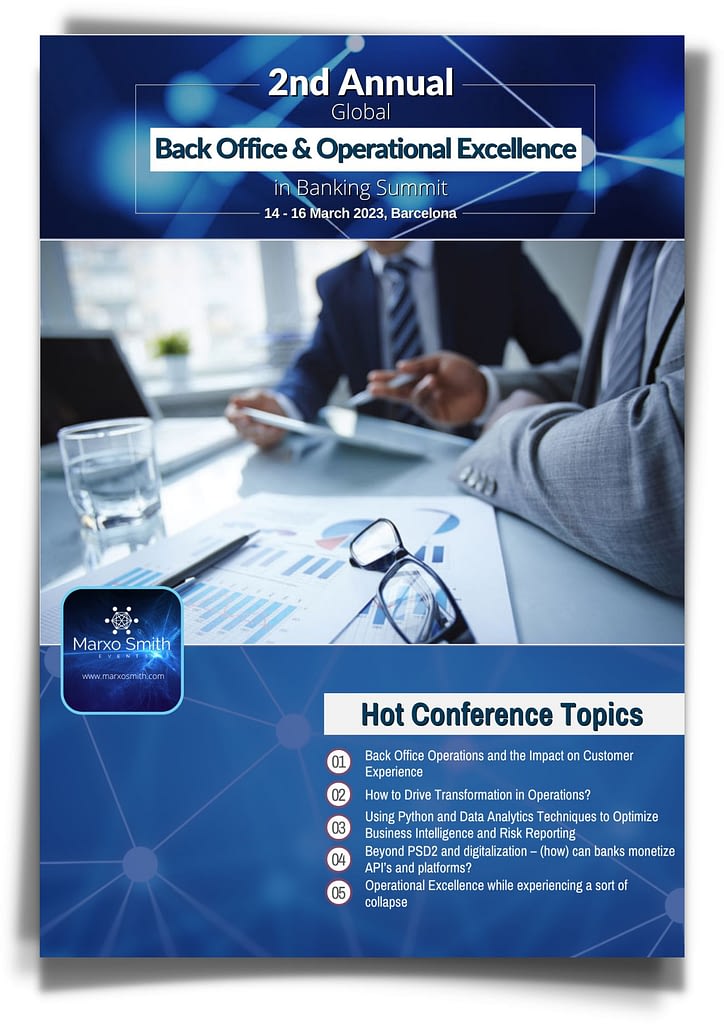 Back Office Operations and the Impact on Customer Experience

How to Drive Transformation in Operations?

Using Python and Data Analytics Techniques to Optimize Business Intelligence and Risk Reporting

Beyond PSD2 and digitalization – (how) can banks monetize API's and platforms?

Operational Excellence while experiencing a sort of collapse
Some Of Our Previous Keynote Speakers
"get inspired from the world's leading experts"
Gianfilippo PANDOLFINI
Chief Operating Officer
Paolo CHIAVERINI
Executive Vice President Head of Group Banking Operations
Veronika VASILYEVA
Chief Operations Officer, Global Markets
Olivier BLANC
Chief Operating Officer
Zsofia KOVACS
Transformation Manager - Data Quality Management
Ossi LEIKOLA
Executive Vice President, Head Of Operations
Alper SAYIN
Director - Cash Planning & Operations
Share 3 of your Main Challenges
and Receive 20% off Discount!
Sponsors & Exhibitors are Welcome
Sponsorship opportunities
If you are looking to build awareness of your brand in the Banking industry, it doesn't get bigger than the "2nd Annual Global Back Office and Operational Excellence in Banking Summit" that will be held in Barcelona from 14th – 16th of March 2023.
Marxo Smith Events sponsorship opportunities provide your organisation with substantial international exposure, increasing visibility of your brand and your networking capacity. We have a sponsorship package suitable for you, no matter how big or small your budget..
Download the program to see how you can get involved.
WHAT OUR ATTENDEES HAD TO SAY
Request The Event Brochure!
Previous Venue:

Radisson Blu Hotel
Rusland 17, 1012 CK Amsterdam, Netherlands